Luscious russian volume lashes are no longer the beauty secret of 90's models or the Kardashians. Eyelash extensions have evolved over the decades and are now as easy to achieve as a manicure. More and more salons are offering eyelash extensions and many lash technicians have received Russian volume eyelash extension training to ensure high quality applications of the coveted treatment.
Maybe you've heard of them, or perhaps you're new to the scene. Russian volume lashes are the latest trend to hit the eyelash extension industry. Offering up to 10x the volume of classic lash extensions and typically weighing less, volume lashes have proved that even those with sparse or thin natural eyelashes are able to boast a full and defined set of lashes with ease.
Russian volume lashes are the latest trend to hit the eyelash extension industry.
How to apply russian volume lashes?
Russian volume lashes require very advanced application techniques that involve hours of training for technicians.  Lash treatments use 2D-10D lashes and require technicians to adhere between two and 10 falsies to an individual natural lash, creating custom lash fans on the spot. Volume lashes used to create the fans can come in thicknesses between 0.03mm – 0.10mm and usually weigh less than one individual classic lash extension. This method of attaching many soft, thin lashes creates wispy, full definition that makes eyes really pop. Volume extensions provide fanned lashes that appear thicker than classic applications. In addition to the accentuated length delivered by original extensions, volume lashes add a fullness to natural lashes that was unachievable by adding just one extension to one natural lash as seen with classic applications.
Russian volume lashes thicken the appearance of the lash line by filling in gaps between natural lashes or enhancing thin lashes that may not be defining on their own. Because volume extensions are lightweight and don't require a lot of adhesive they are said to cause less damage to natural lashes and appear feathery and soft. One 3D volume lash (three individual lashes create one fan) with a thickness of 0.07 and length of 12mm weighs less than one classic 0.20mm eyelash. This also enables volume lashes to last longer on some clients than original classic extensions. Maintenance of volume lashes doesn't differ from classic extensions and can often be incorporated into regular face washing routines, keeping in mind to gently cleanse the falsies.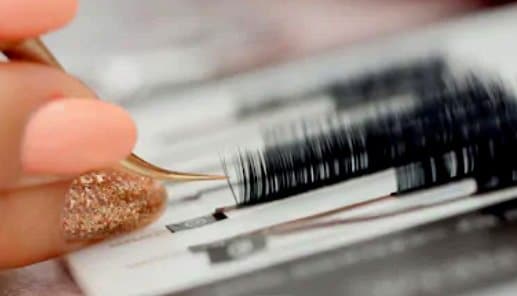 Volume Lashes vs Classic Lashes
While Classic eyelash extensions add desired length to natural lashes, volume falsies thicken the lash line and deepen the color of lashes so they appear full and dense. Many people who desire lash extensions need more than length – they have few natural lashes and want to add volume so they have a full and defining set of lashes. Russian volume lash extensions are ideal for this and can appear very natural if applied correctly by an experienced technician. Russian volume lashes are unique in the fact that they are adhered to natural lashes in a fan shape that is difficult to master without training – hence the importance of finding an experienced stylist who is knowledgeable about Russian volume applications.
Volume lashes are also notably thinner, and therefore lighter, than classic extensions. Typically, volume lashes come in thicknesses ranging from 0.03mm – 0.10mm, compared to classic lashes that can be 0.15mm or 0.20mm in diameter. This contributes to the light and feathery soft appeal of volume lashes. Because of the precision required for the volume lash technique, applications can run up to two hours.
If you're interested in adding fullness and length to your lash line, Russian volume lashes are the way to go
Because Russian volume eyelash extensions require more than one extension to be adhered to a natural lash, there can be misconceptions about their weight causing damage to natural lashes. As we've discussed, in many cases one Russian volume lash, for example 3D, can weigh less than or equal to one classic lash, meaning it will not damage your natural lash. However, for clients desiring a glamorous red carpet effect with 10D mega volume sets, it is not recommended to provide continuous extensions as natural lashes can become weighed down or brittle after consistent wear.
When deciding whether to go with volume or classic lashes consider your natural lash type and what your desired end result will look like. If you already have dense lashes and don't have a desire for more volume, classic lashes may add the length you're looking for. If you're interested in adding fullness and length to your lash line, Russian volume lashes are the way to go. By attaching multiple extensions to an individual natural lash, volume lashes add density and definition not found in other extensions. Volume lashes are also great for adding the slightest bit of natural-looking extra density for those already thick and long natural lashes.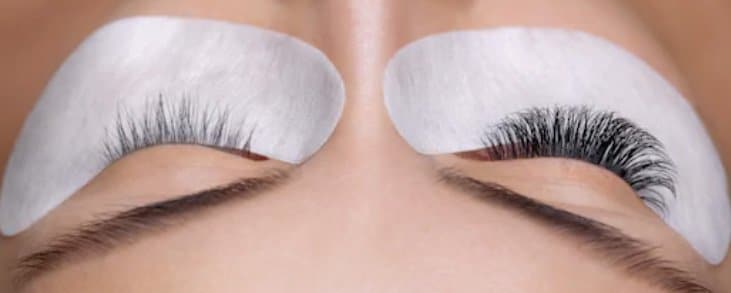 The Right Lash Stylist
There are many ways to achieve extensions but with the highest quality and most durable, of course, from eyelash extension technicians. Technicians receive hours of training through specialized courses before mastering the art and are able to augment you eyelashes correctly by understanding your natural eyelash style and shape. The application of these new volume falsies takes an incredible amount of training, experience and precision. Stylists are entrusted with an important feature and it requires someone who really understands what they're doing. From intricately isolating a natural lash to safely attaching multiple extensions to it, volume lashing is tedious work and can only be mastered through training courses and a lot of practice
Stylists are also in charge of acquiring the highest quality products. Using fine products during the lashing application, including quality lash material and adhesive, can contribute to the end result as well. There are plenty of high quality products available for stylists, many of which will help with lash retention, application time, and overall quality of service. There are also many products on the market designed to make lashing simpler and less rigorous on technicians. These can include pre-made fans or self-fanning lashes. Some extensions also come bonded together in an effort to make the lashing technique simpler for new technicians.
Additionally, lash stylists should be able to analyze the structure and style of natural lashes and be able to recommend the appropriate volume lashes to a client. While Russian volume lashes go all the way up to 10D mega volume lashes, not all natural eyelashes can handle an over abundance of lash extensions. If natural lashes are thin or brittle, it may be only ideal to apply two, three, or four extensions per one natural lash. Other stronger, thicker, or denser natural lashes may be able to adequately handle higher quantities of lashes.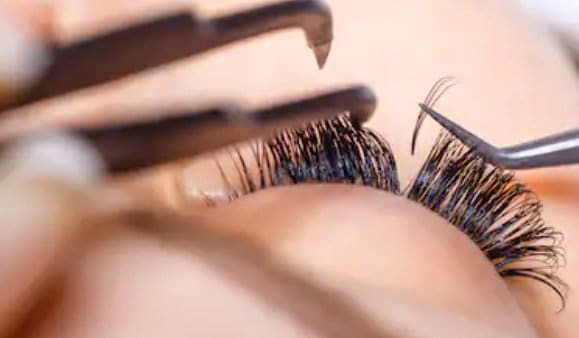 Premade Volume Fans for Russian Volume Lashes
Fluffy Lashes was launched in order to provide the highest quality volume lashes to experienced technicians who can pass along the natural beauty to their clients. With over 15 years of experience in the eyelash extension field, Fluffy Lashes has excelled in producing Russian Volume Lashes and being at the forefront of extension technology.
Focusing on 2D – 5D volume lashes, Fluffy Lashes provides premade volume lash fans that are both technician and client friendly. Volume eyelashes come in a variety of lengths, curls and thicknesses and offer options that are easy to use for new technicians. Pre made volume lash fans are ready made, perfectly spaced lash fans that save time, benefitting both technicians and clients. To view Fluffy Lashes' selection of Russian volume lashes visit www.fluffylashes.com.
Fluffy Lashes provides premade volume lash fans that are both technician and client friendly
Using pre-made fans can make the lash application simpler and ease frustration caused by making custom fans on the spot. Pre-made fans can save technicians from months of training and can increase the flow of clients through time savings. More happy clients mean an always thriving and growing business! Stylists can choose from volume lashes that are attached at the bottom or individual lashes simply placed together in a fan.  This allows both new and experienced technicians to utilize volume lash fans.

Join the Movement
No matter why you indulge in today's biggest beauty trend there is no doubt that the beauty technique has made leaps and bounds in its production and application, allowing all of us to easily and affordably achieve long, thick, luscious lashes.
When seeking volume and length, minimal damage and maximum definition, look no further than Russian volume lashes! Ideal for those with naturally sparse or thin lashes and for those born with long thick lashes looking for an extra-defined look. Having become a global phenomenon, Russian volume eyelash extensions offer clients a versatility not found with classic lash extensions. Soft and feathery, volume lashes provide a natural, full lash line that doesn't damage natural eyelashes and are not tedious to care for.
Soft and feathery, volume lashes provide a natural, full lash line that doesn't damage natural eyelashes and are not tedious to care for.
Understanding the evolving types of lash products available is key when starting out as a technician or even when maintaining the highest quality products for your salon. With Fluffy Lashes' ultra-thin, synthetic, pre-fanned lashes, lash application quality and treatment time is improved by eliminating the need to create custom fans on the spot. As the industry grows and the technology used to produce lashes progresses, we are sure to see even more advancement in volume eyelash applications!