About us – Our story
Hi! My name is Liana and I founded Fluffy Lashes after a major "ah hah!" moment in my life. I was working an unfulfilling customer support job when I decided I needed a change. Following my passion and trusting my instincts showed me the truly rewarding industry I now get to call my career.
When I started lashing over a decade ago, the lash industry had yet to experience the rise of volume lashes. My number one goal as a lash artist was to give my clients the best eyelash extension supplies. This meant seeking out quality products and brands that stood for something more than just increasing their bottom line. I wanted to support brands that understood the type of products that technicians needed and clients wanted.
Through Fluffy Lashes I created a brand that represented all of the things I felt were missing in the industry. I personally developed our renowned pre-made fans after experiencing the strain of building volume fans by hand. We're now proud to be a growing brand working with salons all over the world to provide the best lash extension supplies to technicians.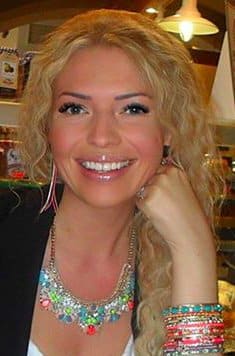 Reasons why to choose Fluffy Lashes
We sell only eyelash extensions supplies – our main focus is constant product development.
Experience in the eyelash extension field more than 15 years
Our brand has been seen on big brands such as Lash Inc, Cosmopolitan, ELLE, Bazaar
Fast and knowledgeable customer support
Thousands of happy customers all over the world
No minimum order requirement
Free and fast worldwide shipping with wholesale prices
Lots of different product variations