We're open 24/7 – Free and fast shipping!
WE SHIP TO ALL COUNTRIES!
Order total 10 trays 2D, 3D, 4D or 5D Volume Eyelash Extensions and FedEx International shipping will be free! Estimated delivery time 1-4 days worldwide!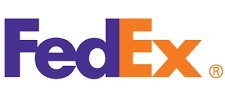 For orders less than 10 trays, we have a flat rate shipping price of 15 EUR or 25 EUR.
We deliver to all countries!
We ship to the following countries via FedEx for €15:
U.S.A.
CANADA
ANDORRA
AUSTRIA
BELGIUM
DENMARK
FAROE ISLANDS
FINLAND
FRANCE
GERMANY
GREECE
GREENLAND
IRELAND
ITALY
MONACO
NETHERLANDS
POLAND
PORTUGAL
SPAIN
SWEDEN
UNITED KINGDOM
VATICAN CITY
For other countries that are not listed above – FedEx shipping price  is €25.
Shipping within Estonia:
Parcel terminals,
Omniva (Eesti Post) €2.78 (1-2 days)
Itella SmartPost €2.95 (1-2 days)
You have the option to pick-up your order at Mustamäe tee 18, Tallinn at no additional cost. Kindly email us in advance to arrange a pick-up time.
Payment
We accept bank transfers and payments made via PayPal (Visa, MasterCard, American Express, Discover).
The invoice is automatically sent to the e-mail address you provided after you have placed your order. We will ship your package as soon as we receive the payment. The order will be cancelled if the invoice remains unpaid on the 7th day.
VAT
Orders within the European Union:
You can order products without VAT (0% VAT) if you are EU VAT liable and you have your own valid VAT number. If you are a private person or your company is not VAT liable, 20% VAT will be added to your total price.
Orders outside the European Union:
VAT will not be added to your total price.
Return Policy
If you are not satisfied with our products, you can return it within 30 days and we will give you a refund. Please pay careful attention to the following points relating to refunds:
The product must be unopened, unused, undamaged, and must be in its original packaging.
The product cannot be returned if it has been used or is not in a usable condition.
Please contact us immediately if you would like to return an item. We pay the money back within 10 days if the conditions relating to a refund are satisfied.